For we know that when this earthly tent we live in is taken down (that is, when we die and leave this earthly body), we will have a house in heaven, an eternal body made for us by God himself and not by human hands." ~ 2 Cor 5:1
This is the very last picture I ever took of my dad. I cannot believe that it was just a year ago that we went to my parents for Thanksgiving never realizing that it would be our final goodbye.
It's been a crazy year. It's odd how memories sneak up at the weirdest times. A TV show, a red pick up truck, just looking at my brother who looks just like him.
This Thanksgiving is bittersweet! My heart is sad, yet at the same time I rejoice! Back and forth, back and forth, back and forth....
My dad has been whole and healed for almost one full year. After all the time he spent going through chemo, radiation, losing his strength, his appetite, and his independence I know that he wouldn't trade where he's at for anything!
I'm reminded that there is VICTORY in death for the believer!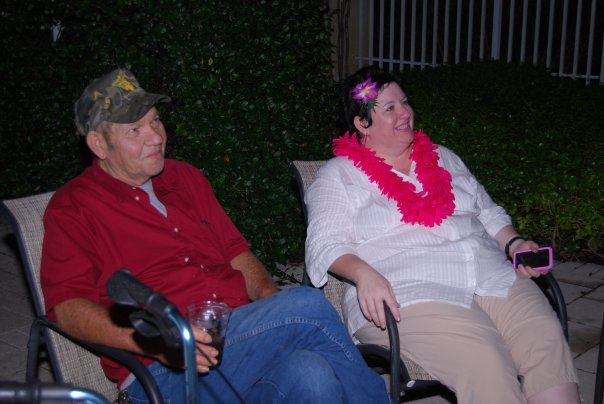 Happy Thanksgiving, dad! I know you are living out Psalm 84!
How lovely is your dwelling place, O Lord of Heaven's Armies. I long, yes, I faint with longing to enter the courts of the Lord. With my whole being, body and soul, I will shout joyfully to the living God. Psalm 84:1-2