Our last day of our Classical Conversations fall semester was overflowing with celebration, joy, and lots of forever memories.
Morning assembly time! Giving the Lord the floor, the honor, and the day each week helps all of us to remember that it is never about us, it's all about HIM! He is the vine and we are the branch apart from Him we can do NOTHING!
(And aren't you thankful)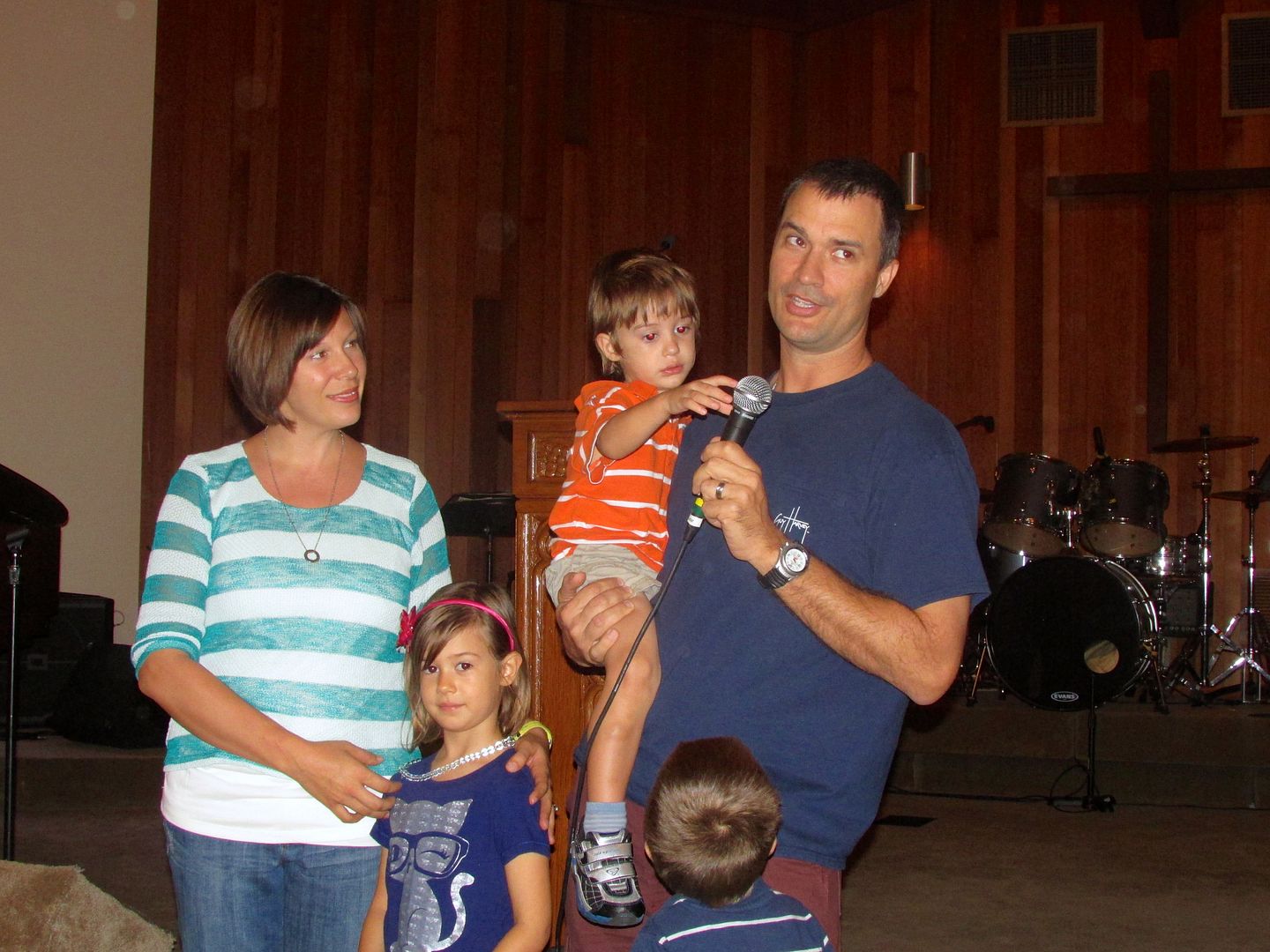 We had amazing family presentations. The Sheppard family did a great job of letting us getting to know them. They closed by sharing one of their favorite hobbies...singing together. They chose the song, Hey Jude, from the Beatles. It was so precious to hear those little voices joining mom and dad.
The Shore Family did a great job following the Sheppards. Mr. Shore (aka; Brandon) began by singing Hey Jude;-) First of all, I have come to personally love this great group of people. Stacy's heart for the Lord and tender mercy minister to me. Their families claim to fame was that their wedding was featured on, "A Wedding Story". TLC thought it would be interesting to show a couple who waited for the wedding day to kiss. How blessed we are that the Lord has sent them to us.
A wonderful surprise! We were so honored to have Kim Simrell's parents with us. They are full time missionaries from South America visiting through Thanksgiving. My personal prayer for this special couple is that God will use their time here in the states to refuel their hearts to go back out and to continue pouring into the lives of those precious ones HE brings into their lives.
Celebrating the birth of our newest CC member, baby Mitchell. Please pray for our sweet Sarah and her family as they prepare to welcome their newest baby boy over our break. We eagerly anticipate getting to love on and spoil baby Mitchell when we come back!
This was also a time to say goodbye to a very special forever friend....Jennifer Martin. How blessed we were to have her with us this past 12 weeks. Her love for Him and for others is her legacy. We will never forget her or her five children.
Please pray for their family of 7 as they prepare for the big move home.
I am so grateful for the hands that worked behind the scenes to make everything possible today. How honored we are to walk with women with the heart of Christ. My heart was overwhelmed by the many times I saw beautiful heads huddled in prayer throughout the day. We really are Better TOGETHER!
When I approached our host church at the beginning of this year to ask how we could best serve and honor them as a way of saying thank you for their gracious hospitality they asked us to do something WONDERFUL! Their request was to have our students make cards for hurting homeless families. Faith Covenant works with The Salvation Army.
Classical Conversations mission is To Know God And To Make Him Known. I cannot think of a better opportunity to help walk that out.
Keeping the focus on our Savior
As I gaze upon these homemade cards I can't help but imagine how deeply appreciated they will be by those receiving them. Thank you, Faith Covenant for letting us share in this wonderful ministry. e a card with deep personal thought invested.
At the end of our morning program all of our classes gathered together in the sanctuary to help present our cards and a check to our church. It was so much FUN to have the students play,
"Mary had a little lamb"
on their tin whistles.
Pastor Jim was so deeply appreciative of all the cards the students gave him for the Salvation Army gathering.
Finally, thank you to all our moms who participated in the Jesse tree advent project. You are so gifted and creative. As I gazed upon your handiwork I couldn't help but think of what a blessing this will be for your family as you celebrate the risen King this Christmas season. To GOD be the GLORY!
I pray that from his glorious, unlimited resources He will empower you with inner strength through His Spirit. Then Christ will make His home in your hearts as you trust in Him. Your roots will grow down into God's love and keep you strong. And may you have the power to understand, as all God's people should, how wide, how long, how high, and how deep His love is.