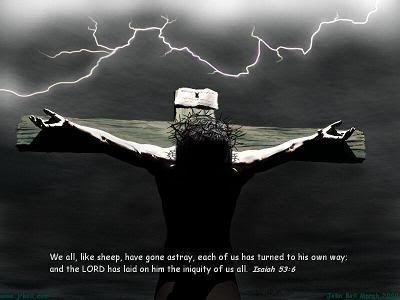 This post is a compilation of my quiet time in Zephaniah and a most excellent sermon given by Darren Kinney at Gulf Coast Community Church. The Lord so moved my heart as I listened to this message. My hands could not move fast enough when taking notes. It is a JOY to share what HE showed me!
I pray you are as encouraged as I was when you read through the scriptures below! My prayer for all of us is that we are reminded of who we are,(In Him) and even more importantly who HE is!
Can anyone relate to this thinking?
(Please note that the quote below was taken from a book, but for the life of me I cannot remember which one Darren said he took it from?)
There are days when it seems to be going so slowly and you do not feel like a new creation in Christ Jesus. You are painfully aware of the lingering corruption in your soul, or haunted by memories of some past sin, or feel a pain from some old wound.
Shame sneaks up and whispers this is the real you.....Guilty! Corrupt! Violated! Damaged!
The enemy seizes the moment of weakness to condemn and accuse you, pointing to the not yet completeness of your healing, as evidence that you aren't who you thought you were.
Oh He would have you believe that your past sins are what define you, instead of the NEW creation that you ARE! He may even plant the seed of doubt about God in your mind. How can you believe God heals? You aren't healed, look at you! God doesn't love you. You haven't lived up to his standard. You're commitment to your faith is pitiful. God's angry! How can you approach him today?
There's a voice that breaks through these relentless lies. There's a conquering voice that breaks through the lies, condemnation, and utter desolation! Put your ear to God's word and listen to THAT voice! Become ever so familiar with THAT voice.
Therefore, since we have been justified through faith, we have peace with God through our Lord Jesus Christ, through whom we have gained access by faith into this grace in which we now stand. And we boast in the hope of the glory of God. Not only so, but we also glory in our sufferings, because we know that suffering produces perseverance; perseverance, character; and character, hope. And hope does not put us to shame, because God's love has been poured out into our hearts through the Holy Spirit, who has been given to us.~ Romans 5:1-5
Sing, Daughter Zion; shout aloud, Israel! Be glad and rejoice with all your heart, Daughter Jerusalem! The Lord has taken away your punishment, he has turned back your enemy. The Lord, the King of Israel, is with you; never again will you fear any harm. On that day they will say to Jerusalem, "Do not fear, Zion; do not let your hands hang limp. The Lord your God is with you, the Mighty Warrior who saves. He WILL take great delight in you; in his love he will no longer rebuke you, but will rejoice over you with singing." ~ Zephaniah 4:14-17
And because we are his children, God has sent the Spirit of his Son into our hearts, prompting us to call out, "Abba, Father." ~ Galatians 4:6
"For the Lord your God is living among you. HE IS MIGHTY TO SAVE!!! He will take delight in you with gladness. With HIS Love, HE will calm ALL your fears. He will rejoice over you with joyful songs!!!" Zeph 3:17
You have been Redeemed and Forgiven!
As my sweet friend Debbie always says, we don't have to work for the victory.....we work from the victory!