I loved all the questions about the diet the previous post stirred up. Every single time I share my heart or talk with others about my "why" it ignites a fire. This post is dedicated to understanding exactly what Take Shape For Life is!
What is Take Shape For Life and what made it different?
It's an eating program filled with

healthy foods

that are helping heal my body
It's a program that gave me

simplicity

and consistency
It came with a

FREE personal Health Coach

that prayed, encouraged and equipped me for success.

It's a program that you can just pick up and use.

It wasn't free, but it was

affordable

It's system "Habits Of Health" began to teach me how to eat and live the rest of my life.
Simplicity:
I lost all my weight while on and off the road

speaking at three day events, living out of other peoples homes, and going out to dinner all the time.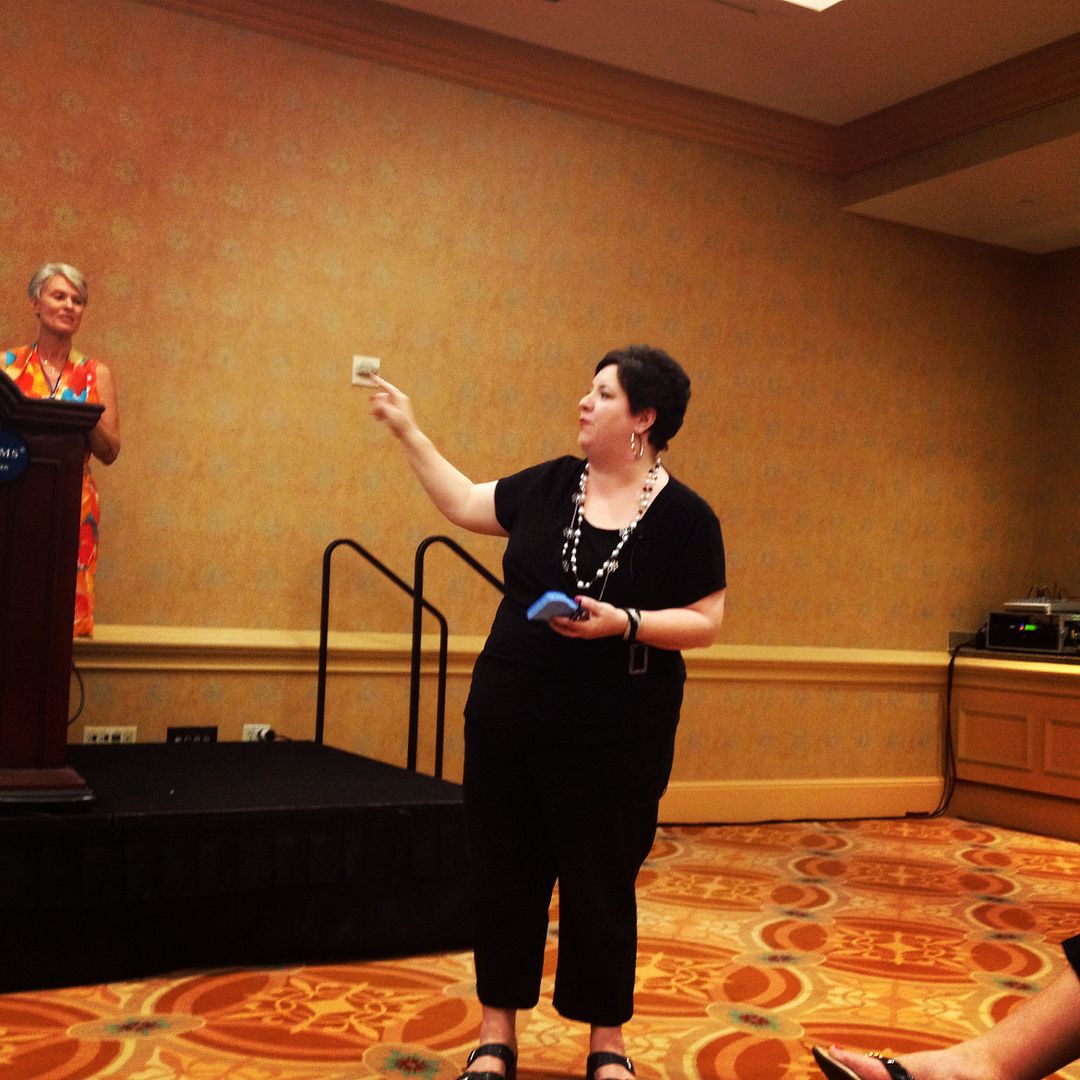 Speaking with my friend Lynn at the Florida Parent Educators Association.
This program is designed to set you up for success! You eat 5 delicious, nutrient dense, protein packed mini-meals a day and 1 lean and green meal. That's it! Oh and you have to eat every 2-3 hours which is kinda weird at first. Learning to respond to my body proactively rather than react to physical hunger was harder than I thought, in the beginning. Once I got the hang of it I fell in love with this habit of health.
Your 5 meals not only taste good, they are packaged and prepared for you to

grab and go

. Carry them in your purse and fast food looses it's appeal.
It's important to note
that weight loss is only
one part
of this program. It's more about getting healthy and then STAYING that way!
Take Shape For Life was co-founded by Dr. Wayne Anderson. He is a critical care physician who works at John Hopkins University Hospital. As a doctor he became discouraged that his job revolved around treating symptoms rather than the underlying cause. He knew that one of the biggest hindrances to losing weight was the american lifestyle of busyness. He helped create a program that gave it's users consistency through simplicity. He knew that we needed accountability, encouragement, and equipping and so he became to raise up health coaches that could work more intimately than a clinic or office ever could.
What Is A Take Shape For Life Health Coach?
A health coach is YOU, it's ME, it's ORDINARY PEOPLE who desire to help others just like they've been helped.
Take Shape For Life
knows that those of us who have walked in this bondage are going to be the most passionate. One of the reasons I finally decided to become a health coach was because studies show that TSFL Health coaches are 5X more likely to completely lose all their weight loss and then keep it off!
Take Shape For Life equips their health coaches through online and in-person training. They give us the "how" but our journey gives us the WHY!
My coach, Mary Jalbert has been encouraging me for months to step out and become one myself, but my pride kept me away. I didn't feel adequate because I am still in the midst of my journey.
However, listen to how the Lord changed my heart:
As a homeschooling mom I love being plugged into what I'm doing. Three years ago God called me to become aSupport Manager with Classical Conversations. Not because I had all the answers, but because HE wanted to grow, teach, and refine me in a new area.
This past week I was in the midst of interviewing a precious mom to become a program director with CC. As I explained to her how becoming a Support Manager with Classical Conversations helped me become a better homeschooling mom through all of the required training and equipping a huge light bulb went off for me.

My role and responsibility gives me accountability.
It makes me better, more focused while
in the midst of my journey
.
Hear my heart! My job is not to talk you into beginning this journey. Only the Lord can show you if this is HIS will for you. We see today but HE sees our tomorrow's. No program will work until HE gives you the want-to.
Also, If you have a program that you are using and love, please stay the course! Stick with it! Remember,

the plan is simply the vehicle.

God calls each of us differently. This program is really the only one that has worked for my personality and lifestyle, but I've had friends who have used and loved totally different programs.
If you are struggling and wanting to check out TSFL's eating and mentoring program is a fit for you, email me. My heart and passion is to walk with those who want to leave Egypt (slavery) and head out to the promised land. (freedom)
This calf you crafted by your own hands. It is not God; therefore it must be smashed to bits!
-- Hosea 8:6
Remember, we're better together!
As a health coach my goal is to get you (and me) to the Lord so HE can smash to bits this calf that keeps us from living our life fully and abundantly for Him!