Last year I began a journey that I had started many times without much success. It was a journey to lose weight. The date was May 3rd and I came broken, hurting, and without much hope.
The Lord had graciously placed a precious woman in my path two months earlier at a baby shower. She was a health coach with Take Shape For Life and felt drawn by the Lord to talk with me. I'm so very grateful.
Her name is Mary, too! Mary Jalbert! She is a beautiful Godly woman who has raised up eight incredible children. However, her family's life was forever changed and impacted a few years ago when her beloved husband suffered a heart attack at a fairly young age.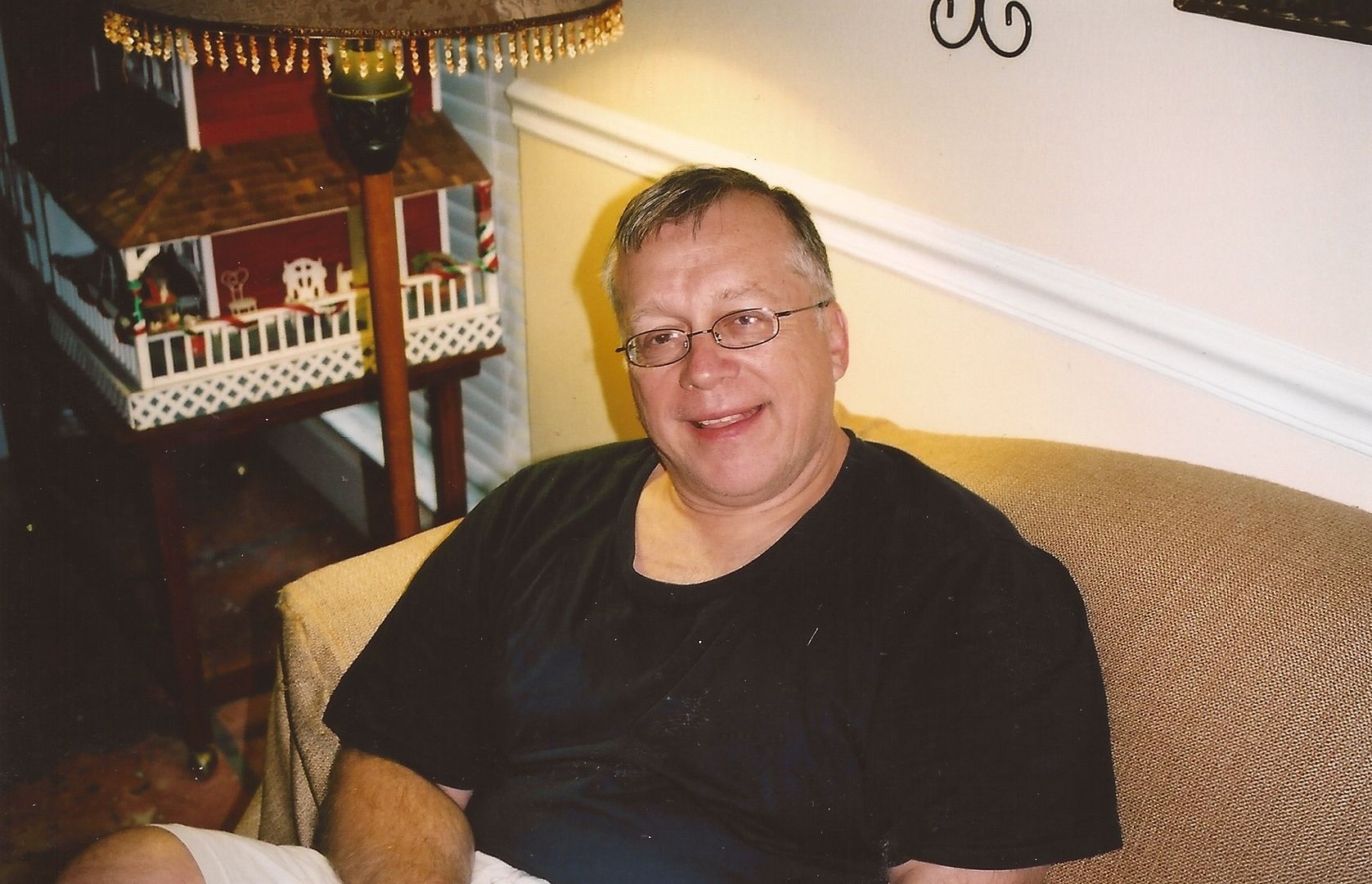 Mary's husband, Butch before his heart attack
Not only did Mary's husband survive, it changed all of their lives! (Little did they know it would eventually change
mine
as well)
Mary and her husband were introduced to a program that impacted their life in ways they could not imagine or fathom. Not only did they lose approximately 60 pounds together, (50 for him and 12 for her) but they have kept it off for two full years and now help others do the same.
Butch Jalbert, healthy and whole
I don't know how I ended up in such bad shape? Though I've struggled with weight my entire adult life it had never gotten as far out of hand as it had become.
I was so busy homeschooling my children and helping others do the same that I lost track of time. I kept thinking that I would start a diet.....tomorrow, next Monday, after my anniversary, when school was out, when school starts back up, when I get home from my moms, when the kids are older, you get the picture.
The truth is, I LOVE MY LIFE! It's not perfect but I know the ONE who IS and HE delights my soul and gives me purpose. However, there had been a dark cloud that began to impede on my busy wonderful life.
My health!
As I gained the pounds my joints began to ache so severely that I would have to take ibuprofen and/or tylenol every single day. I was always exhausted.
I began living my life and making my plans around my energy and pain levels.
My blood work had even come back showing that I was on the cusp of a diabetes diagnosis. Yet, I loved food more than I loved feeling well. I felt so stuck in this area.
In addition to the physical state I was in there was an even bigger problem..... my spiritual state.
I kept proclaiming my love for my Lord and yet my actions showed I spent more time thinking and dwelling with food than I did with HIM. (ouch) I truly wanted to change this one area, but every diet I tried started great and ended badly. It felt like an intrusion into my life. I didn't want to be heavy, but I didn't want to change my eating. (See the problem here?
)
Bread, cookies, and french fries had become my God. I professed my love of Jesus Christ, yet I turned away from HIM to comfort myself with them.
Here's the problem with idols...they're a facade. Food gives us a temporary comfort, but a lifetime of heartache, pain, and finally death.
This picture was taken at that infamous baby shower where Mary Jalbert initially approached me about changing my health!
30 pounds later!
Because I have a lot of weight to lose, 30 pounds may not seem like a tremendous amount in the big picture, but look at what that little bit did for my health:
My blood pressure went from 141/90 to 118/70

I went from 60mg of pericardia to 30mg.

My doctor is weaning me off all meds. (After 7 years)

My hot flashes greatly diminished

I became less cranky

I had more energy

My joint pain greatly diminished

I could think better

I found JOY once again in normal daily activities

My relationship with the Lord took on a whole new level as I walked in obedience.

I went down two full sizes in clothes. (Check out pictures to come)

I had more sustained energy

I slept better
30 pounds put JOY back in my journey
I have to honestly tell you that in the beginning I didn't really believe it would even work. Do you know it took me two full months to call Mary Jalbert after our initial conversation? From March until May, I couldn't stop thinking about all she had shared. I hoped and I dreamed but I didn't trust my track record. I feared wasting our family's money on yet another diet that probably wouldn't work.
One morning HE changed all that when He showed me that it was okay for me to not trust in my own ability.

I just needed to cling to and believe in

HIM

when I could not believe in myself.
"Not by might, nor by power, but

by MY spirit

says the Lord"-- Zeph 4:6
(This became my 2013 life verse)
I finally made the phone call and began a journey that changed my life!
The Lord used
Take Shape For Life
as HIS vehicle to transform and change the way I think! (Romans 12:2)
LET ME BE CLEAR:
CHRIST
changed my heart,
Take Shape For Life
was simply the vehicle He used.
In September, my husband and I went on a 7-day Alaskan cruise to celebrate our 25th wedding anniversary. Because this was a rare, once-in-a-lifetime trip we decided that I would take a break from my TSFL journey from September through January.
I purposefully planned to work on maintaining through the holidays and then to come back and complete my journey in January. Now that I am back on it I realize this is not something you go off and on. This is my life. This is how I want to eat and live the rest of my life.
Feeling so much better! This picture was taking with my friend and cruise consultant Mazie Middleton as our sail date approached.
I believe losing that weight gave me a huge gift in Alaska. I was able to hike, ride on the airplane without a seat belt extender, and do all kinds of things without taking medicine to get through the days. Thank you, Lord!
My

2014 verse

fires up my heart to finish STRONG!
"And I am certain that God, who began the good work in you, will continue HIS WORK until it is finally finished!" -- Phil 1:6a
If you find yourself interested in the program I used and want to check it out, please make sure you contact me before you investigate. I

can show you how we did it on a budget.

If you go through the company it will cost more.