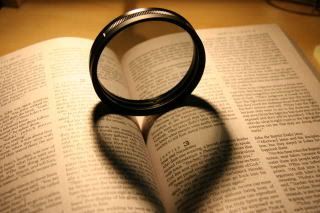 I had a HUGE victory last night and I know it was only the Lord. I think it helped that I had just finished the chapter, "It isn't fair" from Made To Crave. Her words kept running through my head.
My husband took me out to Applebees for a late lunch. A few hours later a friend of mine had a crisis and needed to get away. She told my husband she needed to "steal" me so she could have another adult to talk with. I had been up since very early and was exhausted but went anyway because I adore this friend and looked forward to spending time with her. I tell you this because I was TIRED and when I'm tired I don't always make the best decisions.
She hadn't eaten dinner and we went to Carrabba's. I wasn't really hungry because I had just eaten a few hours earlier but something happened when I walked into that restaurant. The smells, the sights, the ambiance.
I started to think...., You know you've been so good, Mary. You have all those bonus points left and it wouldn't really be cheating if you used them tonight. You should get the scallops, they're grilled and protein so it won't even be that bad. You're friend is going to feel stupid if you sit there and don't eat.
Then we get the menu's and I see fried Calamari and I think I don't need a whole meal why don't I just get this appetizer?
I cried out to the Lord with an SOS and I could hear Lysa saying..., When I was floundering, struggling thinking "IT'S NOT FAIR" I am reminded that I am trying to do this in my own strength. For my strength is made perfect in your weakness. Lean on me, Mary!
Something happened! He changed my heart. I sat in that restaurant and had a diet coke and enjoyed the "conversation" and the "fellowship" and did not have one bite of anything. Not even the fresh italian bread and dipping oil.
PRAISE THE LORD FROM WHOM ALL BLESSINGS FLOW!!!!