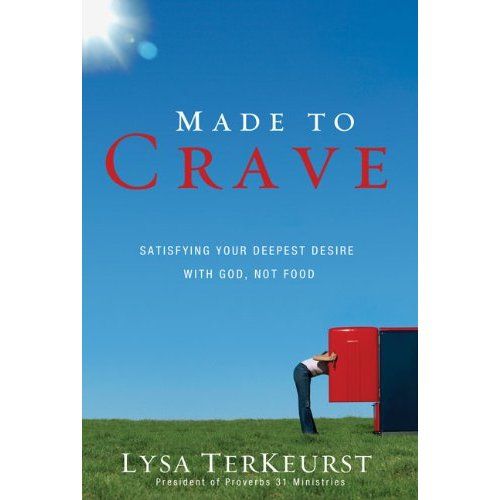 I started hearing about this book early in the year. It hadn't even been released but the buzz was that this book was a life changer!
They were right!
Made To Crave is not another "how-to" book but one designed to help women get their "Want-To"!
That was exactly what I needed. Most overweight people don't need more information, they need more motivation, more inspiration, more understanding of WHY they are eating.
The premise of Made To Crave is that we were made to crave. We were made to crave our Savior. Have you been struggling in this area?
We are doing this book as an online book club over at Strong Women Surrendered Hearts. It's interesting how the Lord speaks to each of us so differently. If you live far away and would like to join us check out our Webpage.
We are also doing the Made To Crave DVD Bible study (Live) with women who live locally. It's FREE! Please feel free to join us. Check out the information page