This post is from 8-26-06: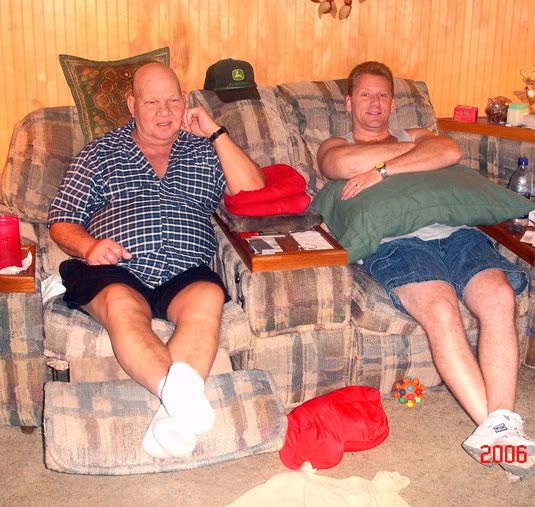 Dad and Scott
Well, we visited dad this weekend and it was GREAT! His blood
work showed that his numbers are rapidly going back to normal. He had more energy and less shortness of breath.
Praising His GREAT Physician Jesus Christ for this!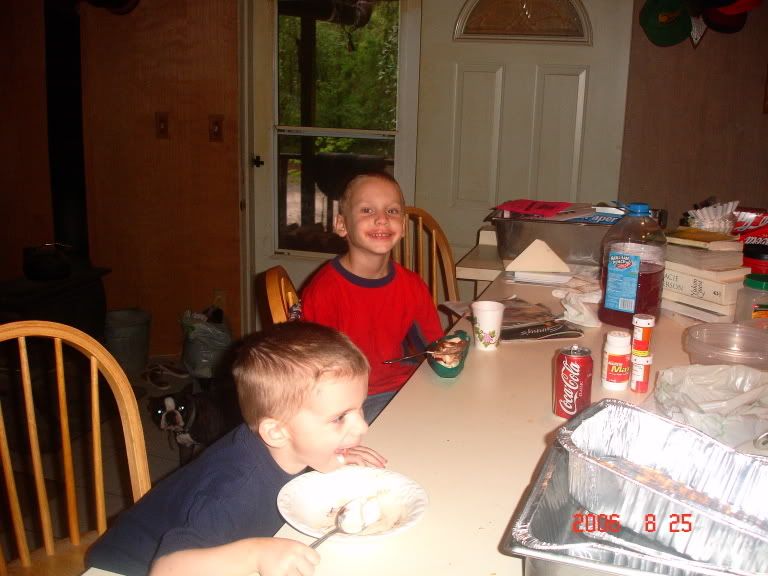 Grandma Jo loves to spoil her boys! She made everyone fried chicken, mashed potatoes and gravy, butter beans w/ bacon, biscuits, and apple pie then later before we were to hit the road she made them banana splits!
2012 Update: Dad went home to be with Jesus on 12/7/11. We miss him.