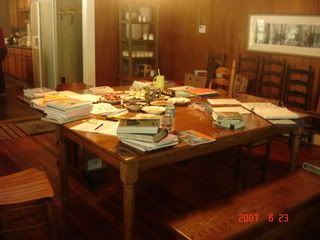 This was our "8th" annual Riverhouse get-away. Each Summer some friends and I go away for a weekend…….Away from kids, TV, phones, Committments, etc and take ALL of our curriculum with us.

We spend hours, praying, pouring thru instructor guides, setting goals, thinking about our upcoming school year, all the while reflecting on the previous year!


These trips are going to be one of my fondest memories when I am old and grey! (oh wait, I already am)
Mary's WinterPromise
I only caught part of this conversation…, something about Renee calling Elizabeth every morning?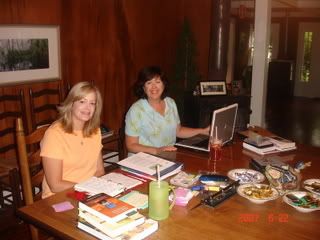 Notice how nice and neat their little area's are!?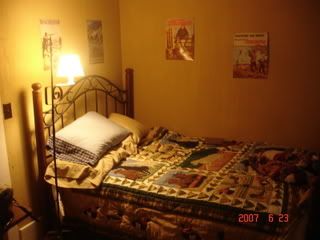 Now here's an oxymoron, look at MY bed…,
AND NOW LOOK AT Kim's?
Something is terribly wrong with the world when Kim's room
is out of order and Mary's is not!
Mary coloring Cassie's hair! It's such a girl time, we mix fun with work! Cassie and I stayed up until almost 4am Saturday night talking about the Lord and our kids and our goals. It was WONDERFUL!